October 2019: Update on Cool Skeleton T Shirts
I really the loved the Skeleton Time T-Shirt By moutchy via Design By Humans. This cool graphic tee featured a skeleton sitting all alone in the dark as time passes him by. A broken pocket watch lays in front while new life sprouts in from him. The name of this tee was Time and it is by DBH artist Moutchy. Unfortunately, this neat tee is not at all available. It's sold out. I am not sure if the designer of this tee will bring it back. If you are curious, for those who have not seen it, too see what this tee looks like and browse through similar by this artist, you can view/browse via:
Design By Humans Time T-Shirt (Now Sold Out)
If you missed out on the Skeleton Time tee, do not fret! Below are similar tees worth checking out.
Skeleton Tees via Design By Humans...
(all Design by Humans T Shirts are available in multiple styles, colors for men, women, etc. Select desired tee for pricing and more info)
Skeleton Tees via Karmaloop...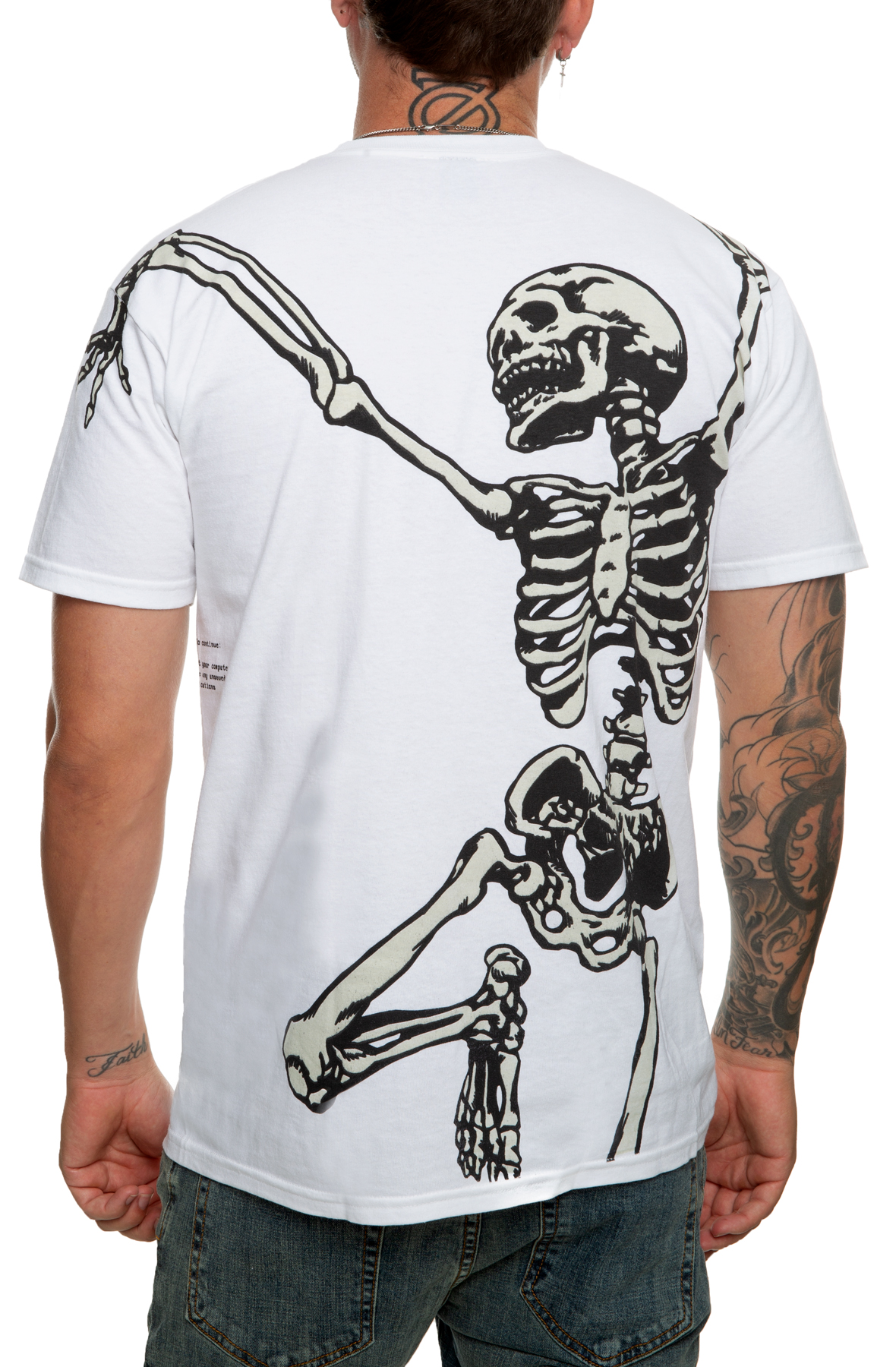 Dead Inside Tee in White