If you missed out on the now sold out O-Mighty Beavis and Butthead Backpack and looking for a cool, similar please be sure to search eBay for the Beavis and Butthead Sprayground backpack. The Sprayground back is currently out-of-stock via Zumiez but there are several available via eBay as I update this post today, so be sure to check it all out:
The Sprayground Beavis and Butt-Head Backpacks via eBay
About the now sold out O-Mighty Beavis and Butthead Backpack
I came across this one five years ago via Karmaloop. This particular backpack featured an all over Beavis and Butthead print, front zippered compartment, adjustable straps, and handle. 15" Height X 4.5" Width X 12" Length.
Related in Cool Backpacks for Teenage Guys, Teenage Girls and Adults 2018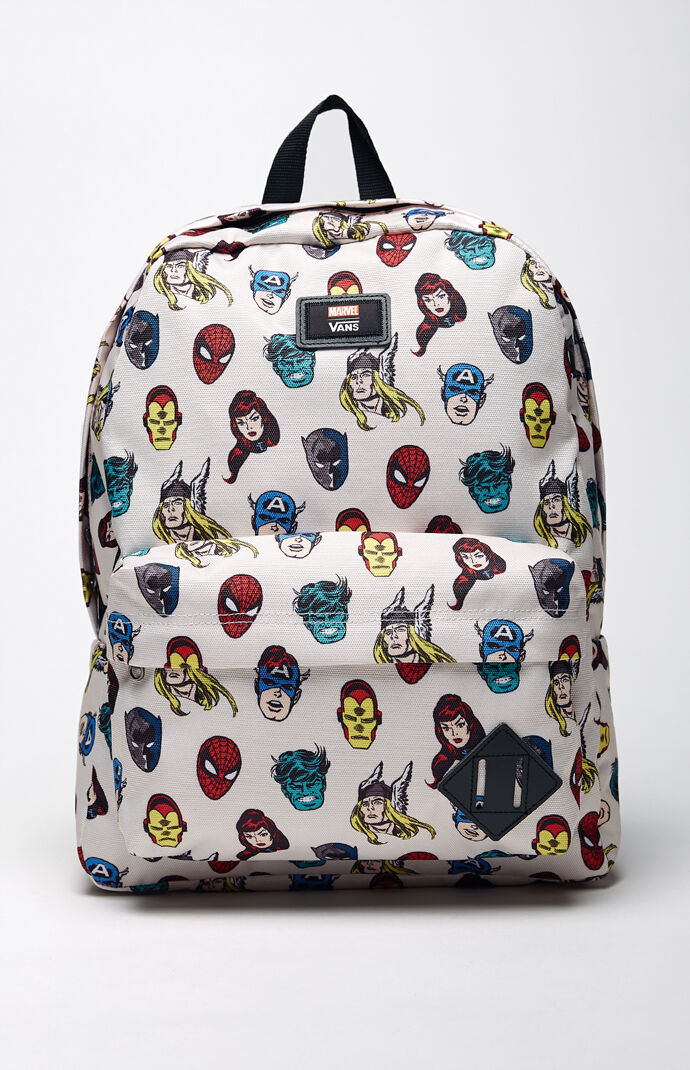 Vans x Marvel Comics Backpacks via PacSun
Marvel Comics Vans collab!!!
Jansport Mickey and Minnie Backpack via Amazon
This Jansport Disney Backpack for Adults can be found via Amazon.com. The black and white backpack featured below features an all over "Day in the Park" Minnie and Mickey Mouse print and padded straps and handle. So if you are looking for a cool Disney backpack designed for adults be sure to check this one and all the Disney style options available via Amazon link provided. There is currently six Disney design options available.