Nope, your eyes are not playing tricks on you. This DBH tee features sharks swimming in a forest! If you are looking for a shirt with a neat shark graphic to it, this one is definitely worth checking out. So far, this is the best shark graphic tee I have come across in all my years of shirt searching. The Shark Forest graphic t-shirt is a
Design By Humans
t-shirt by
Artemple
. It is available only in black. Styles: Women, men, boys', girls', juniors. Men's long sleeve also available. Perfect shark graphic tee with styles for the whole family! $25.
The Shark Forest T-Shirt in Black
via
DBH
More in Cool Shark Shirts for Men
Kid Dangerous Shark Tee Under $40 via Nordstrom
Shark eating Pizza graphic shirt by Kid Dangerous.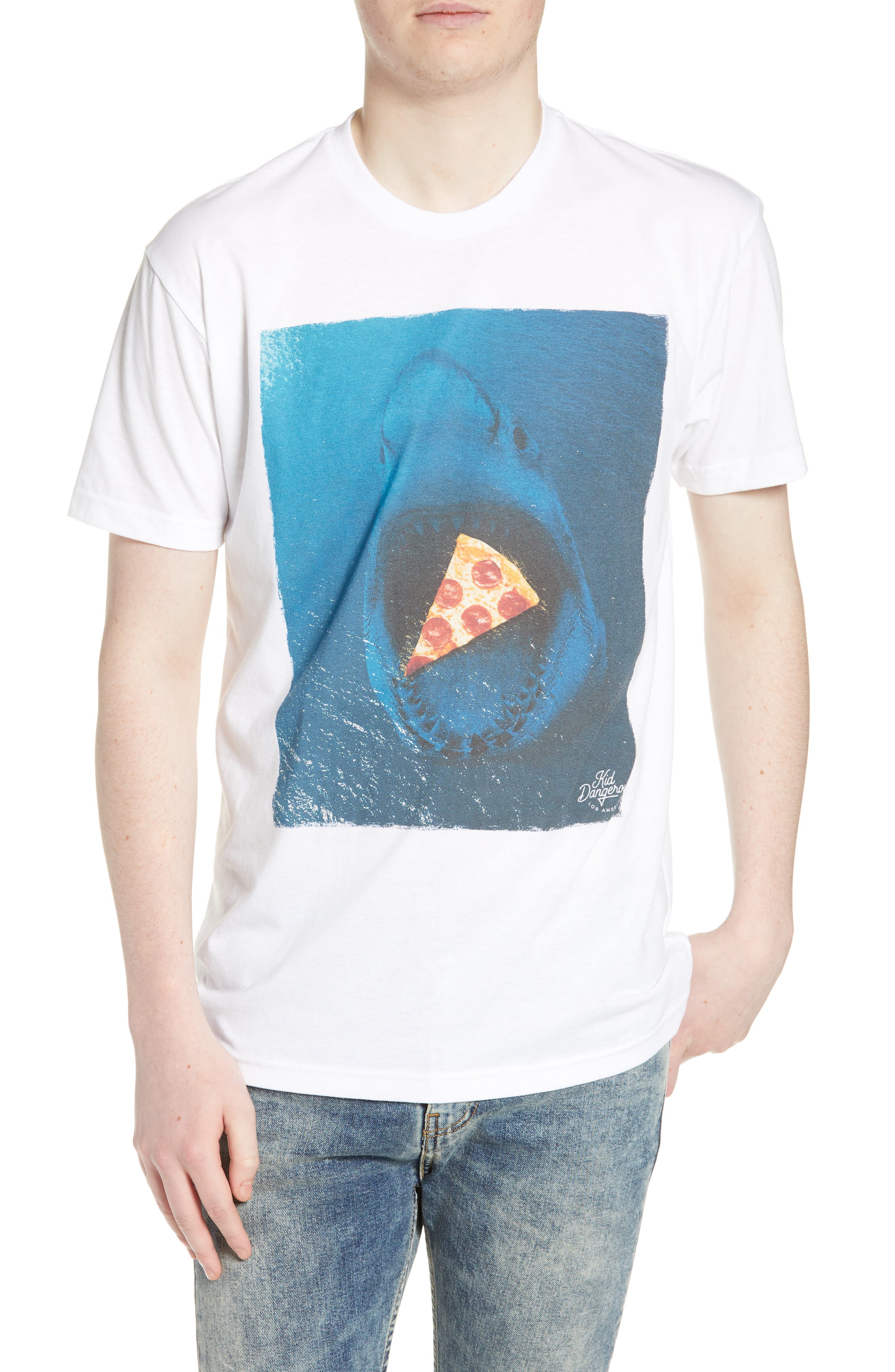 Last Update: 3/31/19