Aah Goosebumps! Goosebumps book were among my favorite books growing up as a 90s child. So it was pretty cool to come across this one
via PacSun
, and of course I had to run over here and post all about this find. I know some are looking for vintage Goosebump tees and I will get into all of that in a bit (scroll straight to bottom of this post for the small section on vintage Goosebump shirts). But of course for super vintage you can always turn to eBay and check out what is currently being offered in vintage Goosebumps t-shirts...
Okay, so let us get into the Goosebumps Men's Tee pictured below: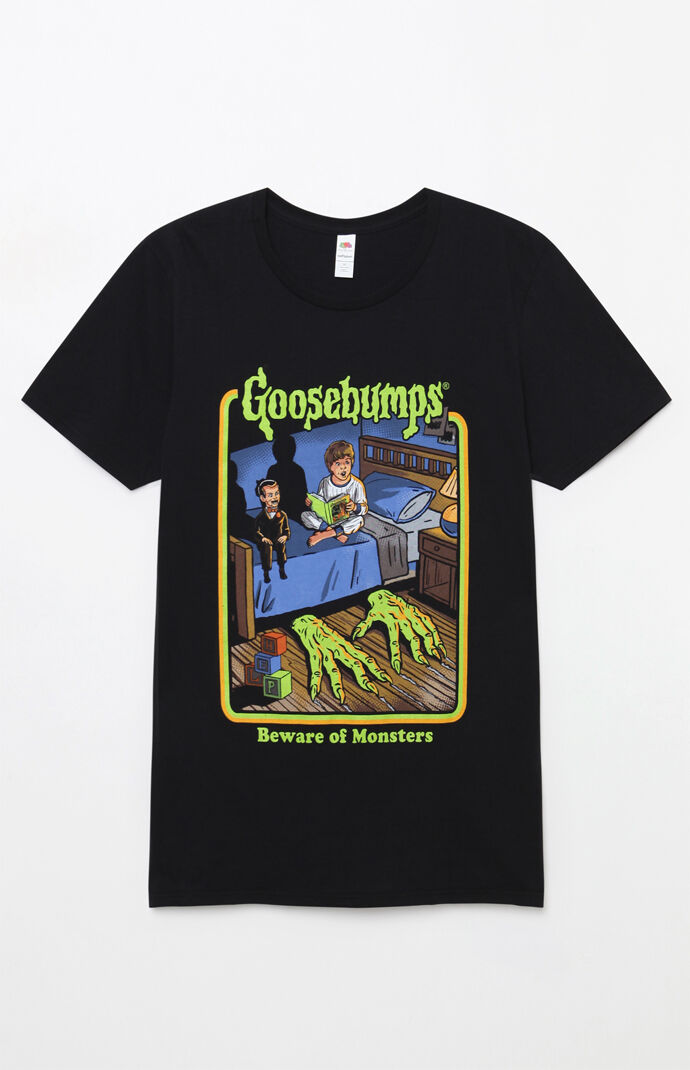 Goosebumps Black Tee via PacSun
As of 9/28/18 this Goosebumps Beware of the Monster Men's tee is available for under $30 and in sizes medium, large and x-large only.
#PacSun
Goosebumps Black Tee via Walmart Sold by Merch2Rock in 3X
As of 9/28/18 the same Beware of the Monster Men's Tee can be found via Walmart merchant for under $20! Only in size 3X! So if you are looking for a Goosebump tee for men in 3x be sure to grab the one as this only size left and at great deal!
#Walmart
The Vintage Goosebump Tees
Carefully selected eBay Goosebump Vintage Tees. My favorite finds from top rated eBay sellers only. I will keep this list updated. As of 9/28/18:
Seller 1540+ Feedback 100%
Seller 1820+ Feedback 99.8%
Seller 1100+ Feedback 100%